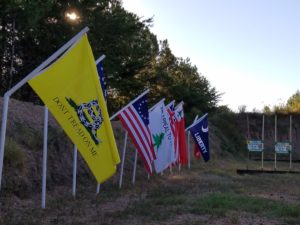 Project Appleseed will be holding a two-day marksmanship event at our 50-yard range on December 5th & 6th. The program teaches the rifle marksmanship skills that were once commonly practiced in America. Appleseed instructors put in nearly 200 hours of training so they can teach the skills that will one day allow a Rifleman to be accurate out to 500 yards. Whether you've never fired a rifle before or you're already a competitive shooter, no one who comes to a Project Appleseed event ever leaves the same. Don't miss out on this incredible marksmanship training. This is a two day event, Saturday and Sunday, and will run 8:30-5:00 both days
More information and to sign up, click HERE.
If you have any questions about the Project Appleseed event, or plan on signing up, please email Barry Fikes: bsfikes@gmail.com.