SAVE THE DATE – We are planning a TSSI Club Social for Tuesday, October 11th at Mr. Bill's in Northport at 5:30 pm.
THIS SATURDAY – For those who missed the first Shotgun Field orientation, we are going to have a second orientation on Saturday September 17th at 9:00 at the Shotgun Field.  This will also require $25 to be paid at orientation for prepayment of 5 rounds (Round=25 shots/clays) at $5.00 per Round, so come prepared.  You will need to go through this special orientation to use the Shotgun Field facilities.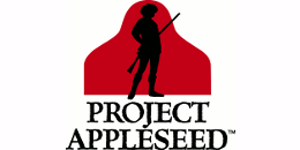 OCTOBER 8th & 9th – We will host he final Appleseed Project for this year, see these links to register or for information – this is a great rifle training weekend that you don't want to pass on:
Use this link to register for the event:
http://www.eventbrite.com/e/tuscaloosa-al-appleseed-october-8-9-2016-tickets-18939403265
Information about this event is here:
https://appleseedinfo.org/search-states-location.php?locationid=321&id_event=4062
Appleseed now accepts Groupon!  At this time Groupons are on sale for this event, but the sale may end soon.  Hurry!
https://www.groupon.com/deals/project-appleseed-4-birmingham